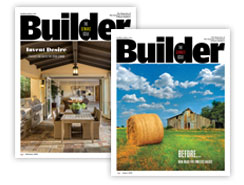 BUILDER magazine
delivers in-depth features on design, business, construction, technology, marketing, and products for builders, architects, and other industry professionals.
BUILDER
is the magazine of the National Association of Home Builders.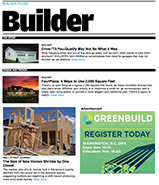 Delivered daily,
BUILDER PULSE
serves as a concise, must-read newsletter that combines original content and analysis with the best breaking news from across the Web.
Previous
Next