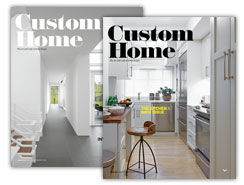 Custom Home Magazine
is published quarterly and delivers in-depth coverage of the latest design trends, new products, and best practices for the custom home building and design sector of the housing industry the highest end of the housing market.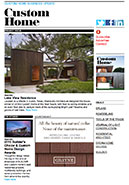 Custom Home Business Update
is delivered twice monthly and features the latest industry news, trends, and building product information.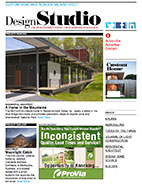 Design Studio newsletter
is published weekly by
RESIDENTIAL ARCHITECT
and
CUSTOM HOME
and focuses on high design projects, best practices, luxury products, and trends important to high-end home design and construction professionals. Periodic special editions focus on key core topics including design and products for kitchens and baths and outdoor living.
Previous
Next