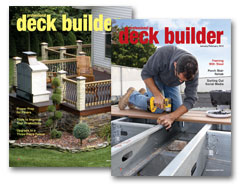 Professional Deck Builder Magazine
, published 4 times per year. Pro Deck delivers the latest on new products, construction techniques, business management, sales & marketing, industry trends, and much more.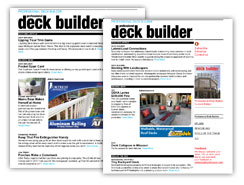 Deck Builder Update
, our monthly email newsletter with the very best from Professional Deck Builder magazine and deckmagazine.com. Plus the latest news, new products, code and safety updates, and the best web resources for deck, dock and railing pros.
Previous
Next